We're always looking for talented, passionate individuals to join our team! Check out our open positions and learn more about us below
We are proud to be the premier Acupuncture + Wellness Clinic
serving the Jacksonville area.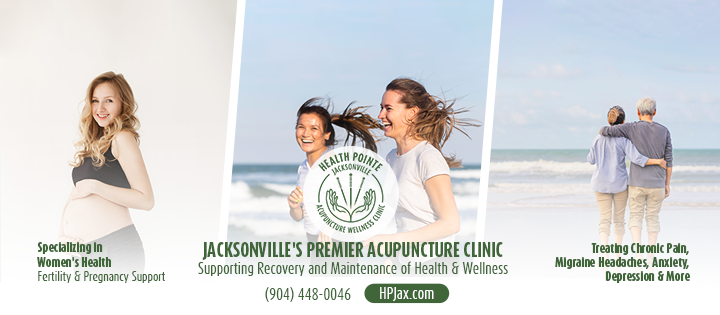 Our Mission &  Values
At Health Pointe Jacksonville, our mission is to change people's lives by providing long term solutions to chronic pain, chronic illness and infertility.
Our five core values:
Accountable: Our team members don't just "show up", they bring 100% every day. We are passionate about what we do, so we give our all every single day
Adaptable: Go with the flow is a daily skillset and mindset. Not only in our clinic but also in life!
Compassionate: We give more than just acupuncture and massages. We give hope, care, and encouragement.  We believe that every interaction is an opportunity to uplift and impact each other for the better! We believe in putting people first, and that giving back as a company is essential to true healing and fulfillment
Curious and confident: We love to learn and grow. Being stuck and stiff leads to discomfort and being discontent. That's why people look to acupuncture and massage! When we stretch ourselves to learn and grow, we become confident and invincible. Both as individuals and as a company.
Happy: Happiness is radiant and promotes feelings of trust, empathy and love. It starts with us. Our hands to their hearts. We love what we do, and our power radiates warmth and goodness to all.
Clinic Assistant *currently filled. please check back
View Posting