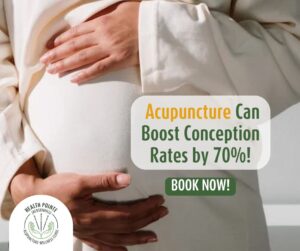 We often hear from women and couples who are struggling with fertility and searching for support but aren't able to get to our Jacksonville fertility acupuncture clinic. For these clients, I recommend searching out an ABORM-certified or Fertility Support trained practitioner. Here is a list of trusted sources throughout the states:
ARIZONA
Luna Acupuncture
Kari-Ann Hubbard, L.Ac., MSOM, FABORM, PMH-C
(480) 426-9251
hello@lunaacupunctureaz.com
2222 S Dobson Road, Suite 505
Mesa, AZ 85202
https://www.lunaacupunctureaz.com
Tao of Women Clinic
Annie Vedeler, L.Ac, MSOM, FABORM
2127 E. Baseline Rd., Suite 101
Tempe, AZ 85283
480-359-7389
www.taoofwomen.com
annie@taoofwomen.com
CALIFORNIA
Evoke Acupuncture
Neda Saleh, L.Ac., FABORM
www.evokeacupuncture.com
frontdesk@evokeacupuncture.com
1101 S. Winchester Blvd. L241
San Jose, CA 95128
408-320-7096
Dr. Susan Fox, DACM, L.Ac., FABORM
(415) 381-8500
susan@drsusanfox.com
655 Redwood Hwy, Suite 200
Mill Valley, CA  94941
www.drsusanfox.com
Dao Acupuncture & Wellness
Monica Kim, L.Ac., FABORM
MonicaKimLAc@gmail.com
427 S Marengo Avenue, Bungalow 7
Pasadena, CA 91101
626-658-7252
COLORADO
Acupuncture Denver
www.acudenver.com
Jane Gregorie, L.Ac. FABORM
Merry Reasons, L.Ac. FABORM
Mally Shaw, L.Ac. FABORM
899 Logan St. Suite 109
Denver, CO 80203
303-929-9582
info@acudenver.com
Garnet Moon
Lindsay Goodwin, LAc., MSOM, BS, FABORM, Dipl. OM, CLC
1776 S Jackson St, Suite 810
Denver, CO 80210
720-879-8723
lindsay@garnetmoonlove.com
https://denver.garnetmoonlove.com/
FLORIDA
Health Pointe Jacksonville Acupuncture + Wellness Clinic
Julee Miller, AP, FABORM, Dipl. OM
https://hpjax.com
info@hpjax.com
3840 Belfort Road #305
Jacksonville, FL 32216
904-448-0046
GEORGIA
Buckhead Acupuncture & Herbal Center
Mark Schwartz, L.Ac., DAOM, FABORM, Dipl. OM
www.Atlanta-Acupuncture.net
info@atlanta-acupuncture.net
2233 Peachtree Rd. NE, Suite 210
Atlanta Ga 30309
678-549-7848
Metro Acupuncture 
Mark A. Lewinter, DACM, L.Ac., FABORM
6255 Barfield RD, STE 175
Atlanta, Georgia, 30328
(404) 255-8388
www.metroacupuncture.com
ILLINOIS
Four Flowers Wellness
Ashley Flores LAc, FABORM, DTCM, Dipl. OM
1526 W Monroe St. Suite 100
Chicago, IL 60607
312-956-5478
MASSACHUSETTS
InnerSpring WellBeing
George Mandler  CNS LDN LicAc FABORM
132 Great Rd
Stow, MA 01775
978-461-2001
https://acupuncturenutrition.com/
https://tcmfertilityperinatal.com/
Dr. Lori Deutsch, D.A.O.M., L.Ac., Dipl. O.M. (FABORM)
Great Barrington, MA 01230
MINNESOTA
Healing InSight Acupuncture & Functional Medicine
Nicki Balian MaOM, L.Ac., FABORM
www.healinginsightonline.com
nicki@healinginsightonline.com
1654 Grand Ave
Saint Paul, MN 55105
651-792-5222
NEW HAMPSHIRE
Cup of Life Healing Center
Michael Hurley L.Ac., FABORM
https://cupoflifehealingcenter.com/
frontdesk@CupOfLifeHealing.com
(603) 352-3625
82 Washington Street, Ste. 2
Keene, NH 03431
NEW JERSEY
Erin Kumpf Acupuncture & Herbs
7 Hutton Street
Jersey City, NJ 07307
www.ekahlife.com
@erinkumpfacupunctureherbs
info@ekahlife.com
OREGON
Dr. Kiné Fischler DACM, LAc
2455 NW Marshall Street, Suite One
Portland, OR 97210
(503) 281-0030
www.willowtreeclinic.com
Nuwa Integrative Wellness
Stephanie Eastin, L.Ac., DAOM, FABORM
(503) 667-1500
info@nuwaintegrativewellness.com
223 E. Powell Blvd.
Gresham, OR 97030
www.nuwaintegrativewellness.com
Rosefinch Health
Dr. Lee Hullender Rubin, DAoM, MS, LAc, FABoRM
https://www.rosefinchhealth.com
110 S. Bancroft St, Ste B
Portland, OR 97239
503-807-0158
TEXAS
Fertile Moon Integrative Medicine
Dr. Monica Dayanand, L.Ac., DAOM, FABORM
713-588-0208
www.fertilemoonmedicine.com
fertilemoonmedicine@gmail.com
East 25th Street
Houston, TX, 77008
WASHINGTON
Lotus Leaf Acupuncture & Wellness Center
Caylin Huttar, PhD, LAc, FABORM
lotusleafacupuncture.com
909 Harris Ave, Suite 202A
Bellingham, WA 98225
Phone: 360-393-8302
We are ABORM-certified Reproductive Acupuncturists specializing in compassionate and effective support through the emotional journey of ART, IVF, IUI, ICSI, and natural fertility care. We hold additional postgraduate training and certification in prenatal, birth, and postpartum care with Maternity Acupuncture Mentoring and Peer Support (MAMPS) group and members of the Obstetrics Acupuncture Association (OBAA). We combine your treatments with Chinese herbal formulas from our full granule herbal pharmacy, dietary therapy, and supplements.